In-Depth: The All New 2017 Jeep Compass
The All New 2017 Jeep Compass
---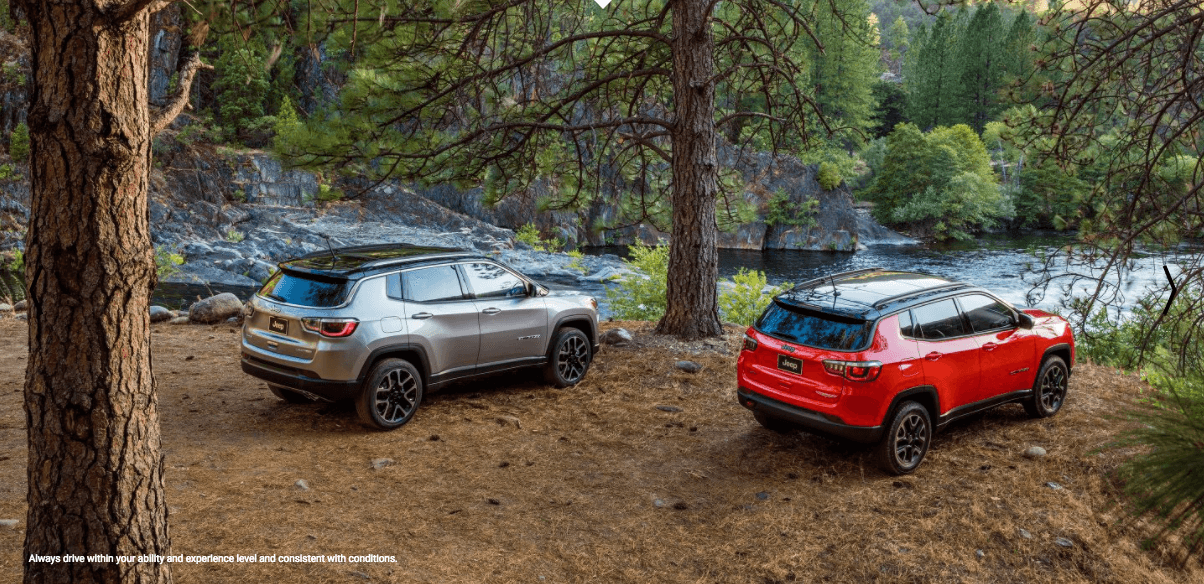 The All-New Compass represents a bold new step in legendary Jeep Brand design.  A sleek, aerodynamic profile blends athletic styling with sweeping curves to create a look that is as confident on the trail as it is on the street.  Featuring a refined attitude and a sculpted design aesthetic, the all new 2017 Jeep Compass silhouette is both modern and dramatic.  The sloping roofline and powerful fenders create a stunning profile.  Don't just take our word for it, have a look for  yourself.  Jeep has put together a quick review on the all-new Compass exterior which is showcased here:
The all new 2017 Jeep Compass has proven itself on the fore front of all modern aged day vehicles for a number of reasons.  Coming in 4 trims: Limited, Trailhawk, Latitude  & Sport; the all new Jeep Compass Limited features available heated leather-trimmed front seats, 18-inch aluminum wheels, a two-tone black roof, panoramic sunroof and many other enhancements.
As far as the Jeep Compass Interior is concerned, The all-new 2017 Jeep Compass interior rethinks and redefines the cabin experience.  Quality materials, painstaking craftsmanship and state-of-the-art, high-tech features blur the lines between sophistication and capability.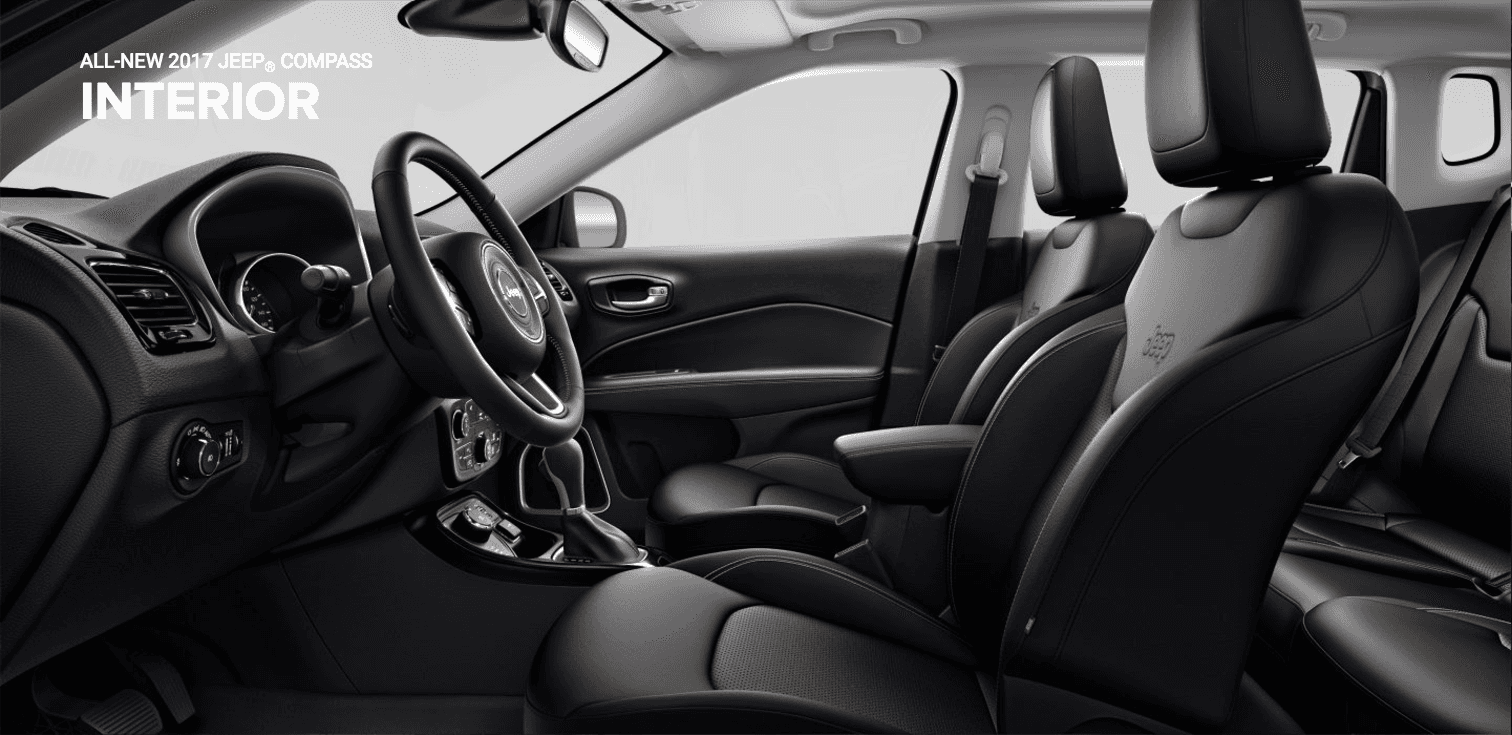 Combined with the interior, the Compass has an available 7-inch multiview Driver Information Digital Cluster Display that is more than a gorgeous, full-color display.  It is also fully configurable, allowing you to tailor your personal settings and graphics to suit your desires.  The display integrates detailed Navigation (if equipped), media information such as a song, artist and station, a full-speed gauge, the available Selec-Terrain Traction Control System and more.  Not to mention, the Jeep Compass has an available 3-position load floor in the backs, so the user can adjust the height of their storage at their convenience.
Moving on, the performance of the Jeep Compass hasn't changed a whole lot when speaking in terms of engine performance and ride clearance.  It does have an available choice of a six-speed manual and a six- or nine-speed automatic transmission for enhanced performance and smooth shifting.  Add that with a dynamic 2.4L Tigershark Multiair 2 engine that provides drivers with unsurpassed highway fuel economy and Best-In-Class 4×4 fuel economy and you have yourself a vehicle that combines efficiency, as well as, responsive power.  Fuel-saving Stop/Start technology is standard with the automatic transmission.  Stop/Start technology shuts the engine off when the vehicle stops, then starts the engine again when the brakes are released.  Very unique feature.

Overall, The 2017 Jeep Compass is nothing short of extraordinary.  All of the elements combined on this vehicle just makes the compass a fun vehicle to drive.  Whether you're on the highway or the trails, the Compass will leave you with a smile on your face.  So how do you get one of these bad boy Jeep Compass's?  Simply navigate to Sorg Dodge dealership in Goshen, IN – 1811 Elkhart Rd, Goshen, IN 46526 and one of our product specialists would be happy to assist you in a Jeep Compass that is perfect to your liking.  You can also visit our website:  www.SorgDodge.com; where you will find our Jeep Compass's and much, much more.  Hope you all have a wonderful day today.
Sincerely,
Sorg Dodge Family
Jeep Compass
https://www.jeep.com/compass.html
Jeep Compass Exterior
https://www.jeep.com/compass/exterior.html
Jeep Compass Interior
https://www.jeep.com/compass/interior.html
Jeep Compass Performance
https://www.jeep.com/compass/capability.html
Sorg Dodge Home
Sorg Dodge Contact Us
Sorg Dodge Review
Sorg Dodge Jeep Compass Overview
Sorg Dodge Jeep Compass Specific Model
https://www.sorgdodge.com/inventory/2017-jeep-compass-latitude-4wd-4d-sport-utility-3c4njdbb1ht597408
Chrysler
https://www.chrysler.com/
Dodge
https://www.dodge.com/
Jeep
https://www.jeep.com/
Ram
http://www.ramtrucks.com/